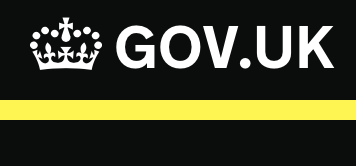 The Norwegian government has announced that, from 15 July, those travelling to Norway from the UK will no longer be subject to quarantine measures. This follows on from the UK Government's recent announcement that, from Friday 10 July, those who travel to the UK from Norway no longer need to follow the rules for self-isolation. This means that there is now a quarantine-free travel corridor in place between the UK and Norway.
Those travelling to the UK still need to follow the rules for those arriving from "Travel Corridor" countries which includes a requirement to provide journey and contact details in advance of your arrival in the UK.
Both the UK and the Norwegian governments intend to regularly review the countries from which quarantine free entry is permitted. It is important to always check the travel advice from each country before planning or making any journey in case of changes. Please see the latest information regarding travel to the UK for more information.
New residency card for UK nationals in Norway
The Norwegian government has updated their advice page for UK nationals in Norway with new information about residency rights.
Key updates:
– As part of the process of the UK leaving the EU, all UK nationals living in Norway before 31 December 2020 will have to get a new residence card. This card will be used to evidence that you are a legal resident of Norway. The system for getting this card is scheduled to open on 1 January 2021. You cannot apply yet. We will send you an update when applications open.
– A Residence Certificate (Bostedsattest) will be acceptable proof of residency when travelling outside of Norway after 1 January 2021 until you get the new card. You can order this via Altinn.no
Please see the Norwegian government advice page for UK nationals in Norway for more information and ensure you are correctly registered with Norwegian UDI authorities.
We would also like to remind UK nationals living in Norway to stay informed via our Living in Norway guide and Facebook site. You can sign up to be alerted via email each time our guide is updated with new information.
Further support
The AIRE Centre is a charity and Law Centre which was established more than 25 years ago in London. With the support of the UK Foreign and Commonwealth Office, it is working to ensure that UK nationals in Norway are able to secure their residence status following the UK's exit from the EU. Please visit the AIRE Centre's website for more information or contact them via email with any specific questions on residency rights.
We are grateful for your help in sharing this information with any UK nationals in your organisations and networks.
Stay safe and informed, 
British Embassy Oslo 
 British Embassy Oslo 
www.gov.uk/world/organisations/british-embassy-oslo