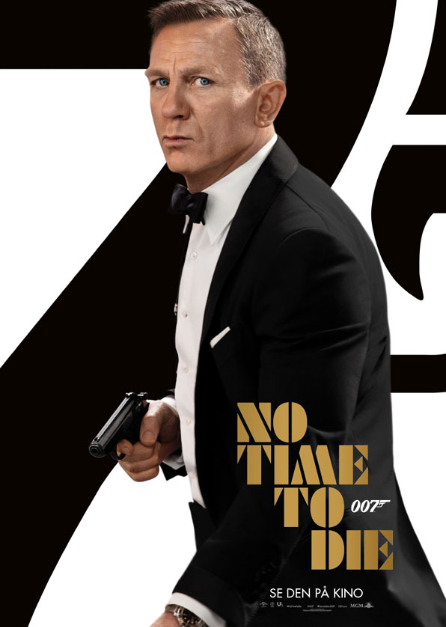 Private Screening of Bond: No Time To Die
Date: 21st October
Place: Vika Kino Sal 3, Ruseløkkveien 14, 0251 Oslo (by Konserthuset)
Times:
16:00 – 16:30 Pre-screening reception w/bubbles and nibbles in lobby
16:30 – 19:30 Screening of Bond: NO TIME TO DIE!
20:00 – 21:00 Cocktails and canapés at Eight Roof Top Bar – The Grand Hotel
PHYSICAL EVENTS AND BOND ARE BACK!!!
"From Oslo With Love", Connectum Capital Management AS and the BNCC are delighted to invite you and up to 3 guests to join us celebrate the re-opening of Norway with a networking opportunity like no other!
We begin with welcome bubbles and a bit of light sustenance before a private screening of the long-awaited James Bond film: NO TIME TO DIE and then it's off to Eight Roof Top Bar for cocktails (shaken or stirred) and canapés.
Unlike «Diamonds» these tickets won't «Last Forever» and are reserved on a first come first served basis.
We look forward to seeing you in person again!
Nina (on behalf of)
Connectum Capital Management AS and The BNCC
Click here to Register