Date: Wednesday 18th – Friday 20th of October
Place: London, UK
You will have exclusive face-to-face meetings behind the scenes of business and politics, getting invaluable insights from influential politicians and business leaders who work daily with the heat of globalization, digitalization and increasing international competition in the global power that is the United Kingdom – Norway's most important trade partner and ally.
The content and connections here have been arranged exclusively for this trip.
Limited places.
---
REGISTER HERE
---
MAIN PROGRAMME
*(Details subject to slight modifications)

Exclusive Parliamentary Lunch
We have all seen it: The boos and the cheers. The hooting and the hollering. Politicians behaving like football fans. Why is this? How did it come about? At this lunch you will learn the workings of the British Parliamentary system by those living and breathing British politics. You will get peek behind the scenes to get a greater understating of how the two Houses of Parliament check and challenge the Government, make laws and shape politics on the big issues of today. Shadow minister for the Department of International Trade, Gareth Thomas MP, will be our honourable host for a seated lunch in the iconic House of Parliament. We will eat in the historic Churchill Room.
---

Behind the Scenes of Political Decision- Making
An exclusive talk with experienced political insider, Rory Welsh, strategic communicator for the Conservative Party and former campaign manager to Chancellor of the Exchequer (finansminister) Jeremy Hunt MP.  Welsh will give us a behind-the-scenes look at the intense and unpredictable obstacle course of British Parliamentary politics and elections.
---

Tony Blair Institute For Global Change
Former British Prime Minister Tony Blair set up his Institute for Global Change to provide analyses and policy solutions to a variety of global challenges. We will be meeting Senior Fellow, Anton Spisak, to get in depth insight on the way forward from Brexit. Spisak has published extensively on the UK's withdrawal from the EU and its economic and political implications, and he is currently leading a work programme on reviving the UK's productivity and growth since Brexit.
Read his latest paper "Fixing Brexit: A New Agenda for a New Partnership With the European Union".
---

The Deputy Mayor of London invites to talk about business opportunities
Deputy Mayor of London, Rajesh Agrawal, has a special interest in technology and trade – as well as ensuring that London remains the world's most open and attractive place to do business. He is passionate about promoting entrepreneurship and has invited us to discuss opportunities of a closer interaction between businesses in London and Norway. Mr Agrawal has himself founded the companies RationalFX and Xendpay.
---

Trade perspectives on UK politics, economics and business
Great Britain is one of Norway's most important trade partners, and London is a world hub for finance and knowledge. We have been given a special invitation to the London Chamber of Commerce and Industry – where we will be given insights and trade perspective on the UK political, economic and business environment. The meeting is hosted by Alex Veitch, the director of policy and head of public affairs at the British Chambers of Commerce.
---

Future of Digital Technology: Meeting with Tech UK
With 940 members Tech UK is the UK`s main trade association promoting digital technology. Meet the deputy CEO, Anthony Walker, for a roundtable talk on how we together can harness the power of technology to create sustainable business and improve people's lives.
---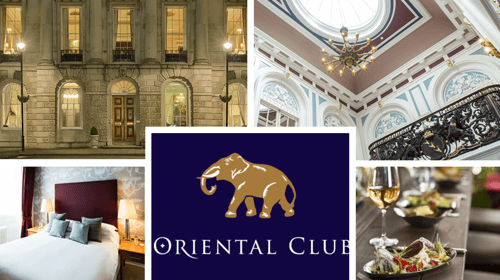 Stay in rooms at iconic Private Members Club
The Oriental Club treasures its rich history and the extraordinary characters who have been associated with it, since the Duke of Wellington became the Club's first and only President in 1824. In literature, it has been a reference point throughout the nineteenth and into the twentieth century, with novelists such as William Thackeray and Lytton Strachey referencing the Club, and countless others drawing from its stable of colourful characters.
---
Date: October 18th – 20th 2023
Package Cost:
Members: NOK 30 000, excl. VAT, travel, travel insurances, accommodation and food/drinks*
Non-members: NOK 30 000,-  + commitment to a min.2-year BNCC membership
excl. VAT, travel, travel insurances accommodation and food/drinks*
*The Parliamentary Lunch and travel between events are included in the package cost.
Hotel: The BNCC are arranging reservations for accommodation for all delegates at the iconic Private Members Club – The Oriental Club. Please let us know if you will be making your own arrangements.
---
REGISTER HERE