Handelsbanken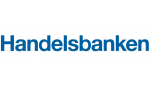 Handelsbanken in Norway is one of the leading banks for both individual and corporate banking customers. Handelsbanken has a lending volume of more than 200 billion NOK in the Norwegian market. The bank offers a full universal service from traditional banking, life insurance, asset management and equity services. The bank is represented here in Norway through 51 branches and 750 employees.
In the UK Handelsbanken has 200 branches and four regional head offices after rapid growth. The bank employs close to 2000 staff in the UK.
Handelsbanken Norway and Handelsbanken UK are parts of the Handelsbanken group, which is listed on the Stockholm stock exchange. The bank offers financial services globally through 12000 employees at 850 branches in 25 countries. Handelsbanken has built its success around a unique combination of branch decision-making, customer satisfaction and prudent financial management.
For more information: www.handelsbanken.no