British American Tobacco Norway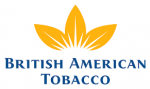 British American Tobacco Norway has a history of over 200 years in the Norwegian tobacco industry. 
BAT Norway is a part of British American Tobacco, the world's most international tobacco group with brands sold in over 180 markets.
Their business is not about promoting smoking, but about offering their products to adults who, aware of the health risks of smoking, have already taken the decision to smoke.
Because of the health risks associated with smoking, British American Tobacco believe in the balanced regulation of tobacco products.
They seek to address regulatory issues and respond to the changing expectations of their stakeholders with an open mind.