Planning to Scale Up? Looking for money? Wanting to expand abroad?
The UK has programs, tools, services, funding and other initiatives that can be of essential support during this critical time in your company's growth.
At Handelshøyskolen BI, Nydalsveien 37, 0484 Oslo during this half-day seminar meet:
The British Ambassador
Innovation Norway, UK & Ireland,
Investors Altor Equity Partners, Summa Equity and Nvidia revealing what they specifically look for,
Successful Scale Ups Cyviz, Svea Solar and Vårgrønn with stories of their journey to success,
FULL LIST OF SPEAKERS BELOW PROGRAM
---
"Why bring your Scale Up to the UK?"
Welcome by Håkon Borud Chair of the BNCC
Introduction by Ingunn Myrtveit, Provost of BI, Norwegian Business School
Opening remarks: H.E. Richard Wood, British Ambassador in Oslo

Scaling Up: Why the UK is a global hub for scaling your business

Key Note: Hilde Hukkelberg, Director | Innovation Norway, UK & Ireland

Why Norwegian companies should go to the UK
The Best of Norway the Best of the UK​.
The success of Innovation Norway's Accelerator program.
---
"What Investors Are Looking For."
A panel discussion with:

ALTOR EQUITY PARTNERS – 

"Scale-ups in private equity ownership – focus on Svea Solar"

SUMMA EQUITY –2022 Winners of the best Nordic LBO fund and Best ESG PE Initiatives
NVIDIA – Inception program for startups that has supported scale-ups in the UK & Ireland. 
---
"How We Succeeded."
Successful ScaleUps  CYVIS, SVEA SOLAR and VÅRGRØNN share the story of their journeys, challenges and close calls touching on topics:
​"How to build a successful ScaleUp culture within your company."
"Unbundling the stats to get beyond the gatekeepers"-
"How to navigate a chaotic market."
"How to become successful standing up in a much tougher market."
"Get the next round of funding."
---
"Make connections"
Mingling and Light refreshments.
---
SPEAKERS: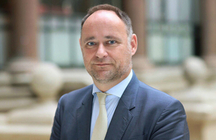 H.E. Richard Wood, British Ambassador Mr. Richard Wood was appointed Her Majesty's Ambassador to the Kingdom of Norway in August 2018. The Ambassador represents His Majesty The King and the UK government in the country to which they are appointed. They are responsible for the direction and work of the Embassy and its Consulates, including political work, trade and investment, press and cultural relations, and visa and consular services
---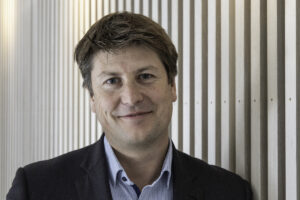 Håkon Borud, Chair of the British-Norwegian Chamber of Commerce / Partner and Sr. Communications Advisor at First House.  Håkon was former managing news editor of Norway's largest quality paper, Aftenposten, before joining First House. He has in-depth knowledge regarding strategic message development and communication in the digital world along with extensive experience in change management and restructuring. Håkon joined the board of the BNCC in June 2018.
---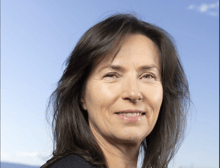 Ingunn Myrtveit, Provost Academic Resources Staff at BI Norwegian Business

---
Hilde Hukkleberg, Director Innovation Norway, UK & Ireland. Former diplomat and special advisor stationed in the USA and the UK. Has worked closely with leading innovation hubs in Silicon Valley, UK and Europe and has been a part of establishing Innovation Norway's Tech City Executive Accelerator (TEA) in London.
---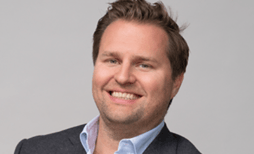 Herman Korsgaard Director at Altor Equity Partners, joined in 2016. On the board of directors of Svea Solar, Transcom, Dale of Norway, Rossignol and previously Sbanken ASA. Focuses on scale ups and challenges within renewable energy and financial services.
---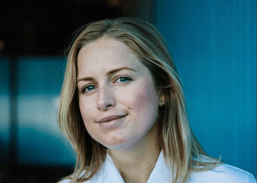 Hannah Jacobsen, Hannah is Chief Operating Officer (COO) and Head of Investor Relations at Summa Equity. Hannah has been part of Summa Equity's journey since inception and has been responsible for developing Summa's ESG approach and routines for reporting on the UN Sustainable Development Goals. She serves on the boards of Norsk Gjenvinning and Holdbart. Summa Equity
---
Rafah El-Khatib, Rafah is Inception Program Manager, UK & Ireland of NVIDIA working with start-ups in the UK & Ireland, across all industries helping support emerging market leaders technically and strategically. NVIDIA is a global leader in A.I. hardware and software. It's GPUs are used in workstations for applicatons in architecture, engineering, construction, media, entertainment, automotive, scientific research and manufacturing design.
---
Jan Petter Lie, Jan Petter is President of CYVIZ Europe responsible for strategy, P&L responsibility, organizational development, workforce planning and high growth initiatives. Cyviz is disrupting a multi-billion dollar industry with innovative technology and go to market strategies that became a public company in Dec. 2020. Listed on the Euronext Growth in Oslo, Norway.
---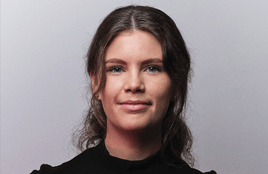 Olivia Nestius – Chief Business Development Officer – SVEA SOLAR
Olivia Nestius is on a mission to support the transition towards a sustainable energy system.  Olivia is an experienced strategy consultant, having worked close to 6 years with McKinsey & Company in Europe and the US focusing on Private Equity, Renewables, Strategy and Transformation work. Throughout her work experience and education she has been located in the USA, Europe, and Australia, leading international teams with varying seniority and skillsets.
---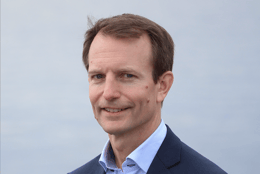 Erik Dugstad, SVP Market Analysis and Public Affairs in VÅRGRØNN
Erik holds 25 years of experience in energy policy and markets, with organsations such as Pöyry, Equinor, Ministry of Petroleum and Energy, IEA and DNV. Vårgrønn is a fast-developing offshore wind power company formed as a joint venture between Italian energy major Eni Plenitude and the Norwegian offshore energy fund manager HitecVision.
---