RSVP HERE
AFTERWORK EVENT INVITATION – Tuesday 25th April, 17:00 – 20:00 @ Ullevaal Stadion
Do you want to learn from LEEDS UNITED FC?
Well then put your football jersey on and represent your team, as we together with the excellent Scandsports and formidable Ullevaal Stadion bring you exciting national and international experts from the football and business community to discuss their passion and perspectives on "How To Build Brand Loyalty", reflecting also upon the Premier League, the world's largest and most successful branded product within the sporting industry.
Our dynamic speakers will provide insights on
How they work with branding the brand.
How strategic branding can translate to benefit businesses.
How do supporter clubs put the branding in practice in Norway
And why are Norwegians so obsessed with British Football?
The value of top-level insights shared this evening will enlighten and delight fans of business and football alike.
Theme appropriate refreshments will be available and there is also an opportunity to get a pre-event tour of the fabulous Ullevaal Stadion facilities.
On behalf of the BNCC , Scandsports and Ullevaal Stadion,
We look forward to seeing you there!
P.S. The wearing of your team's football jersey is highly encouraged. 🙂
RSVP HERE
Speakers
---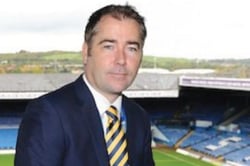 Paul Bell, Executive Director, Leeds United FC We are delighted that Paul Bell will be joining us (digitally) to discuss the relevant strategies that Leeds United FC set in motion in order to inspire the continued loyalty from their fans. both at home and abroad.
---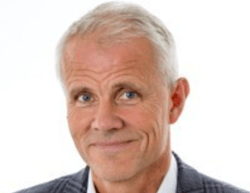 Erik Forgaard, has been the CEO of Ullevaal Stadion since 2017 and is also a well-known football name through his time as CEO of Viking Fotball ASA in the period 2005 – 2010 and 15 years as a volunteer in Viking FK. His key task is to develop Ullevaal Stadium into an attractive alternative for conferences and other types of events as a supplement to football activities.
---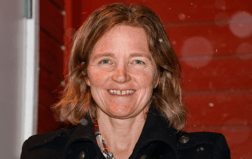 Hege B. Riise, To name just a few of the merits of Hege's fantastic football career, she is the new national women's team manager with 188 A-caps, has won gold medals at the Olympics, World Championships and European Championships as well as The Golden Ball as the World Cup's best player in 1995. Riise holds four league gold medals and three National Championship titles as a coach in LSK Women and the World Cup silver medal as assistant coach for the United States. She was Coach of Britain's Olympic team in 2021 and won the European Championship silver medal with Norway J19 in 2022.
---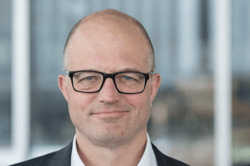 Karl-Petter Løken In business, Karl-Petter has been a leader at all levels, including being CEO of Kværner ASA. He has played at all levels of Norwegian football and has a good reputation among those he has met in his long playing career. Through his more than 20 years of involvement as an expert commentator for both women's and men's football in NRK, he has followed top football closely even after the end of his playing career.
---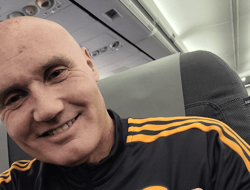 Anders Palm, Leeds United Supporters Club Scandinavia, General Manager.  What is it that has made "Leeds fans faithful since the 70's" ? Anders Palmer joins the discussion to shed light on how the movements of Leeds United FC instills passion among the Scandinavian fan-base.
---
Bernt Hjørnevik, Manchester United Supporters Club Scandinavia, General Manager.  Being the world's largest supporter club for Manchester United outside of the UK, Bernt Hjørnevik brings his insight as to how MUSCS take their lead from developments happening to Manchester United FC and put them into practice for the benefit of their members.
---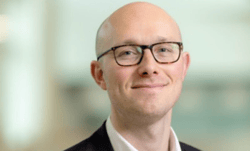 Johannes Namstad Dobson, Moderator – Vice Chair of the BNCC, Johannes has also had a long career in communications, media and public affairs and is currently the Vice President of Public Affairs at Kongsberg. Perhaps more importantly he has long been is a loyal supporter of Millwall FC.
---
Be sure to send in questions for the speakers when you register.
RSVP HERE