Guidance on travelling by rail
As we move into the next phase of the UK's response to Coronavirus, the Rail Delivery Group has issued important guidance. Share the travel safe messaging with your members on Twitter and find more information at National Rail Enquiries.
Only those who cannot work from home should be travelling to work, and where people do so, they should aim to avoid public transport if possible.
The railway in England will be gradually increasing services from today (Monday 18 May) and running longer trains in some places to cope with increasing demand. To maintain social distancing wherever possible, there will still only be space for as few as a tenth of the usual number of passengers.
The Rail Delivery Group is asking the public to keep the trains for those who really need them by only travelling when there is no alternative. They are also asking employers to help by considering staggered start and finish times, which will enable people to avoid peak hours, and by actively encouraging people to drive, walk or cycle if possible.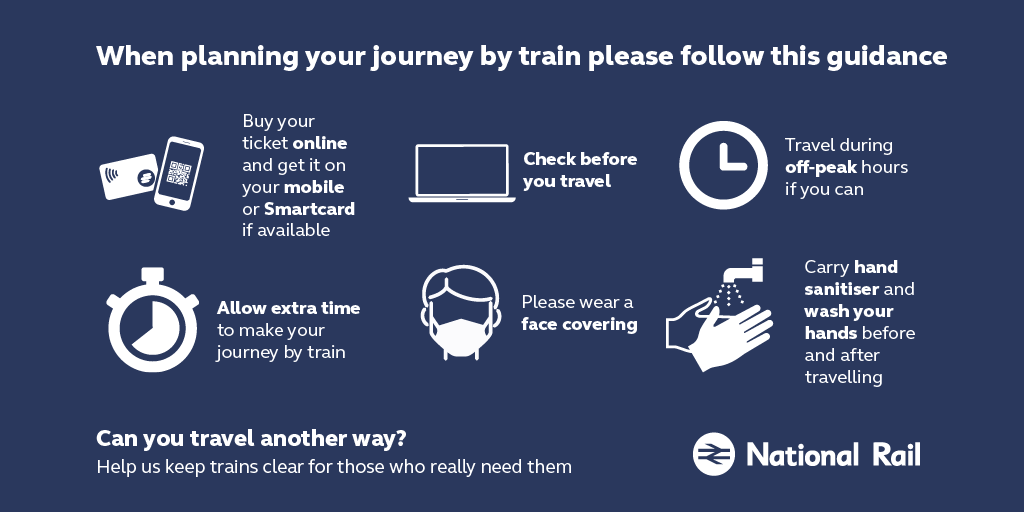 ---
Letter from the Secretary of State for Transport
Take a look at the letter from the Secretary of State, Grant Shapps MP regarding the new guidance for transport operators and passengers along with collective efforts to relieve pressure on public transport. Please review and share with your members.
---
BCC key policy asks and wins – updated
Internal to Chambers of Commerce only, please review our tracker document of policy asks and wins. This is not exhaustive and is constantly evolving and updating. If you have any comments relating to the contents please contact the BCC policy team.
---
Your weekly roundup – 15 May
In case you missed any updates last week, take a look back at the weekly roundup including a summary of recent updates, highlights of BCC engagement and activity. Share with your members and contact the BCC policy team with any queries.